Indoor Air Quality Products
Select a Model to Learn More:
iWave-R
With technology installed in over 100,000 applications, iWave-R is the world's first self-cleaning, no maintenance needlepoint bi-polar ionization generator designed specifically for treating air in residential duct A/C systems. As the air flows past the iWave-R, positive and negative ions actively purify the supply air, killing mold, bacteria and viruses in the coil and living space. The ionization process also reduces allergens, smoke and static electricity, as well as controlling odors (cooking, pet, VOCs) and other particles (no more sunbeams) in the air without creating ozone or any harmful byproducts.
iWave-R treats the air in any brand of residential duct air conditioning systems up to 6 tons (2400 CFM) in size with no maintenance and no replacement parts. Designed for universal mounting, the iWave-R typically installs inside or outside of duct, or it attaches magnetically near the indoor fan in the air handler. iWave-R always works at peak performance, producing over 160 million ions/cc, more than any other ionizer product on the market. Its patent-pending self-cleaning design includes a programmable cleaning cycle that can clean the emitter brushes every 1, 3, 5 or 10 days. The iWave-R is factory set to clean every third day, which is adequate for a typical installation. iWave-R does not create "black walls" as negative-only ionizer products will do.
Patent-pending self-cleaning design ensures ongoing peak performance
Needle point ionization actively treats air in the living space
For duct systems up to 6 tons (2400 CFM)
Universal voltage input - 24VAC to 240VAC!
Universal mounting with magnets
Flexible design with no replacement parts
Kills mold, bacteria and viruses
Reduces allergens, odors, smoke, static electricity and other airborne particles
Keeps coil cleaner
Programmable cleaning cycle
Alarm contact option for secondary notification
UL and cUL approved
Three-year warranty*
*Nu-Calgon offers a three-year limited warranty on iWave products. For a valid warranty claim within three years, proof of purchase and proof of installation by a licensed HVAC or electrical contractor must be provided. See full warranty for complete details.
Air Scrubber by Aerus
The Air Scrubber Plus by Aerus substantially reduces odors, visible smoke in the air, and microbial populations on surfaces*, utilizing the patent pending ActivePure®Technology.
Features
ActivePure consists of a special UV light and photocatalyst target, creating an Advanced Oxidation Process containing several friendly oxidizers. Certified Space Technology continuously protects and purifies the air, and attacks contaminants on all surfaces.
*Published scientific studies conducted on behalf of activTek by Dr. James Marsden at Kansas State University demonstrated that activTek's ActivePure® Technology substantially reduces microbial populations on surfaces. The study's results are being provided solely for informational purposes. The study's results have not been reviewed by the FDA, EPA or any other governmental agency. Our products are not medical devices and are not intended to diagnose, treat, or cure any disease. We make no claims and no claims should be inferred as to the efficacy of our products to sanitize, disinfect or kill germs or other antimicrobials.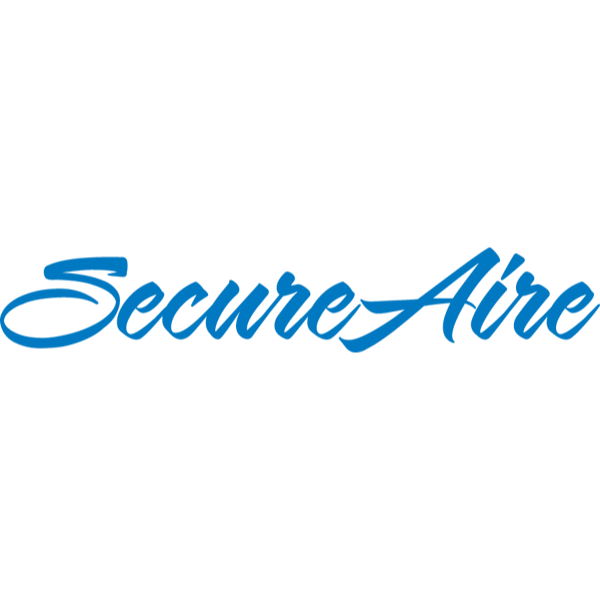 SecureAire Whole-Home Air Purification System with ACTIVE Particle Control™
Filtration Effectiveness: Utilizes "Active" Particle Control Technology for optimum indoor air quality performance by using a patented process for removing contaminants from the living space.
Inactivation: 99% of viable airborne contaminants are killed by INACTIVATE™ Technology including bacteria, mold spores, virus, and allergens.
Airflow Capacity: Up to 2000 CFM
Contaminants Removed: Large and small airborne particles, viruses, mold, bacteria, TVOCs, pollen, smoke, pet dander, airborne dust odors and will dissolved gases in the living space.